Sharon's Legacy Website
I set up this site years before the era of Facebook, Google+, Flickr and other social media -- not to mention sites like Posterous. Back in the day, this was a fun way to let family and friends know what was going on in my life. However, there are lots more efficient ways to do that now. A stand-alone personal website isn't only unnecessary; it's antiquated. So I won't be updating this one anymore, although it remains here for now because, well, it was a labor of love at a time when creating my own hand-coded site seemed kind of neat :)
Still, thanks for stopping by. If we know each other personally and you want to make a connection, you can look me up on Facebook or Google+. For professional connections, I'm on Twitter, Google+, LinkedIn and Facebook (with a professional page). I've still got my own professional site at machlis.com. And, you can see my work at Computerworld on my articles page and at my Computerworld blog.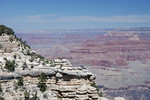 We took a trip to the Grand Canyon and Sedona that was filled with spectacular scenery. All the people who told me that no matter how many photos you see of the Grand Canyon, nothing prepares you for actually experiencing it - they were right! The Grand Canyon is awesome in the original sense of the word. While the photos may not be able to do either the canyon or Sedona's red rocks justice, they're still fun to look at :-) if you'd like to see the highlights on SmugMug.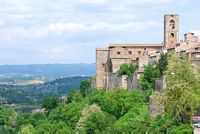 As a special birthday gift to myself in 2008, we took a fabulous two-week trip to Italy - Lake Como, Florence and the Chianti region of Tuscany - and Slovenia. It's tough to describe how breathtakingly beautiful it all was, but the photos may give some idea. See the photo galleries on SmugMug.
Vacationing at home: Sometimes it's fun to do touristy things in your own town (or close by). One recent autumn I went on a Beacon Hill Photo Walk, which combines historical information with tips on getting good photos of that picturesque neighborhood. It's not as easy as it looks! You can see my results.

ICELAND VACATION! Lee and I went to Iceland with our friends Bev & Brian. What a beautiful, unique and fascinating place!

We spent a few days in Reykjavik, and several more days seeing the countryside in the southwest of the island - including glaciers, geysers, hot springs, waterfalls and more. We even went to a meeting of the Iceland Radio Amateur Association, and Bev & I got on the air. Want to see? I've got a gallery of photos on SmugMug, as well as a couple of low-resolution videos here.
We spent the last weekend of summer on Cape Cod, and had perfect weather to enjoy three beautiful days on the tip of the Cape in Provincetown. See some photos on my SmugMug gallery.




Here, I had some fun with my new digital camera during the lunar eclipse.  
We also spent a few days in the White Mountains of New Hampshire with family and friends, at the beautiful vacation house of Lee's sister & brother-in-law. See photos in my SmugMug gallery. Also, as an experiment: I tried to post a couple of very short, low-resolution videos using YouTube.

New York, N.Y.: I enjoyed a couple of free days in the city and on Long Island while attending two separate conferences in the Big Apple. It was a fun trip. I saw three shows, went to the preview opening of the renovated and newly reopened "Top of the Rock" observatory atop Rockefeller Center - the view was stunning! - and went to the Long Beach, Long Island boardwalk with my mom. See my photos on SmugMug.


Lee was part of a Massachusetts delegation of judges, prosecutors and defense attorneys to visit Russia and talk with colleagues there about reforming their criminal justice system! See photos from Moscow and Tomsk, Siberia. Oct. 2002
There are lots of other photos here on my site, including our trip to Alaska a number of years (and digital cameras) ago. What a beautiful place!
If it's of interest, you can read a little about my ham radio activities. Or, check the local weather and time.
Additional photos
See gallery of latest photos or index page of photos from 2002 and before
---

It is with terrible sadness I note the passing of my dear friend Samir Durakovic T99S (ex-T94ON), who was killed in a car accident April 14, 2000, near Sarajevo. Warm, funny, generous and loving, he lives on in the hearts of the many people who knew and loved him.
---
See a few photos fromW1FY Field Day 2000 on the Framingham Amateur Radio Association Web site. -->
I've posted pictures from my visit to Radio Club T91ENS in Sarajevo, May 2000. (Note: To see all of the photos I took on my trip to Sarajevo, not just the radio club, you can click here.)
I'd also like to invite you to visit some of the other Web pages I work on:
If you're interested in what I do when I'm not enjoying my hobbies, my job is managing editor for Computerworld's Web site.
A little something about my ham-radio history....
My husband Lee (formerly KA1USL now K1GL) and I got our licenses together in 1989, after taking a class at the Framingham Amateur Radio Association (W1FY). Ham radio has been a pivotal part of lives ever since. We have made so many wonderful friends and visited so many interesting places because of amateur radio!
We visited with ham friends in Sarajevo, Slovenia, Belarus and Russia on our vacations.
Lee and I worried constantly about our wonderful Bosnian friends during the terrible siege of Sarajevo, and helped pass messages in and out of Bosnia during the war.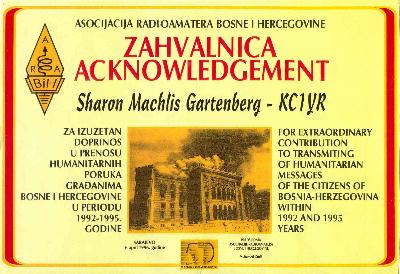 Thankfully, we were able to visit with them all in Bosnia after all that horror.
In 2000, I received the callsign T99YR after my third visit to Bosnia.
Some of our dearest Sarajevo ham friends, with whom we stayed in contact as best we could during the siege, moved to the States after the war.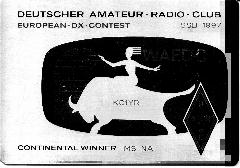 We've had fun contesting everywhere from down the block from our home in Framingham, Mass. for Field Day to an island in Canada and the Crni Vrh (Black Peak) contest station in Cerkno, Slovenia. So far, my best results have been finishing first in North America and third in the world (non-EU) multi/single in Worked All Europe, with AA1ON and N1ZPE at AA1ON's shack in Hopkinton, Mass., in '97 and '98. You can see more information on our Worked All Europe 2000 efforts.


I was also part of the W1FY Field Day effort that finished first on the East Coast (W1-4) in the 3A category a couple of years back. And, I had some great pileups operating as S5/KC1YR, T9/KC1YR and UC1A/KC1YR (there are a lot more YL DXCC hunters out there than I first thought!), as well as from Nantucket.
We have celebrated weddings with our ham friends, and the birth of a first child. We've had a lot of incredible experiences in life because of amateur radio!
---
Framingham Weather
For more weather information, head to Sharon's Weather Page.
---
people have visited this page so far
(counter courtesy of WebCounter)
---